*There is a $50 deposit to initiate the creative conversation with Christina. This is all you will be charged today. Fear not, the deposit is refundable if you do not move forward*
Cherrypick every element of your perfect piece, from the color and trim to the illustrations, pulled from CJW's image library or custom-drawn just for you. Download the bespoke order form to see all the customizable options, pricing and how to order! 
Our Sleep Shirt has the same tailored styling as our Classic Pajamas—but is ideal for those of us who want to go pantsless.
Materials & Sizing

100% cotton OR 100% silky tencel
Maintenance & Care

Wash on cold once a week and lay flat to dry.
Shipping & Returns
Size Guide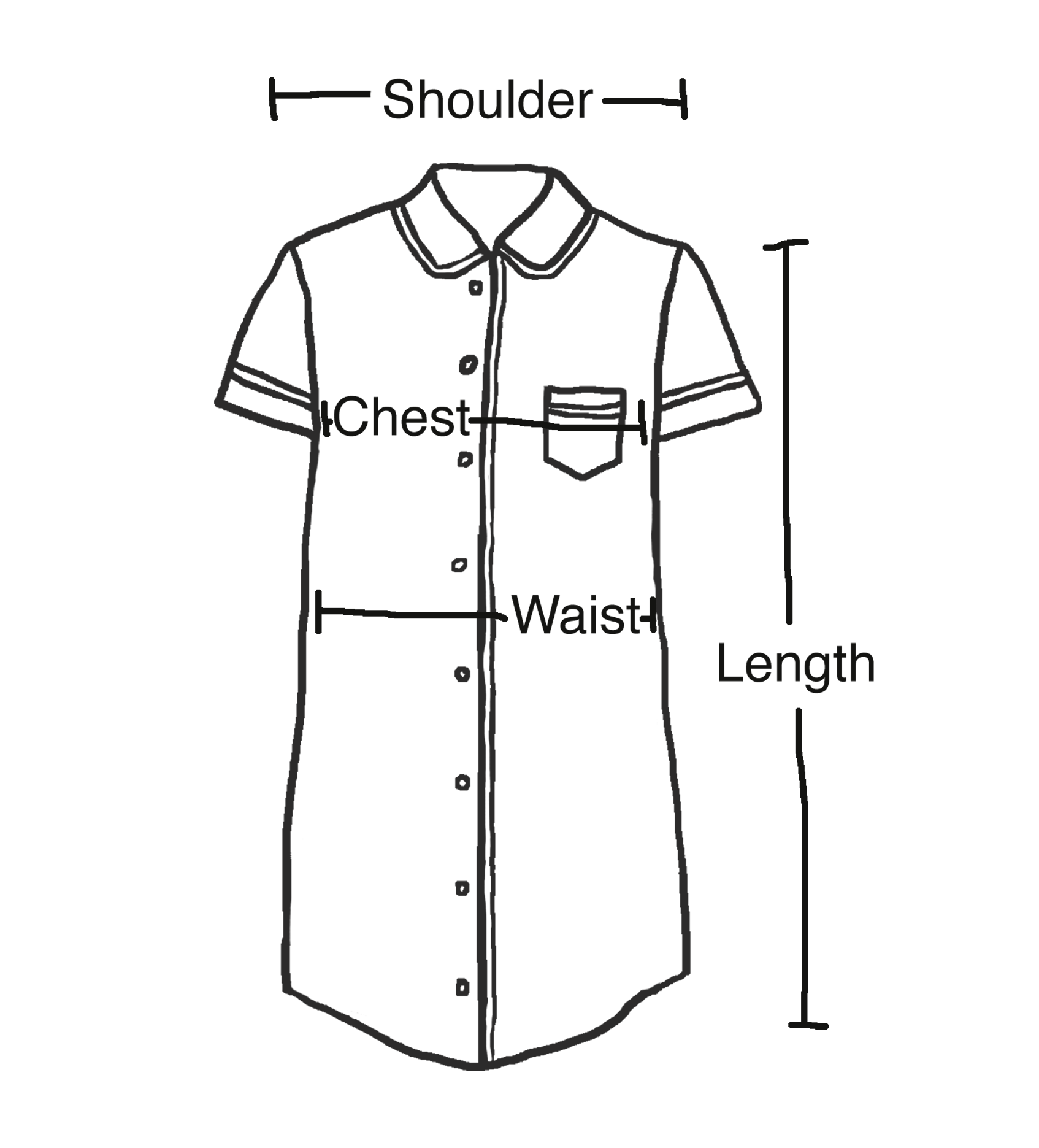 Size
Total
Length
Shoulder
Width
Chest
Sleeve
Length
Waist
XS
33.63"
17.75"
40"
6"
40"
S
34.38"
18.25"
42"
6.25"
42"
M
34.75"
18.5"
43"
6.5"
43"
L
35.13"
18.75"
44"
6.75"
55"
XL
35.5"
19"
45"
7"
45"
XXL
36"
19.25"
46"
7.25"
46"
XXXL
36.5"
19.5"
47"
7.5"
47"
×
FAQs


How long do bespoke products take from start to finish?
We work with you to come up with a totally original design, which can take 2 to 4 weeks depending on the complexity. Once we nail down the design, it's on to production, which takes 6 to 8 weeks.
Is there a discount for larger orders?
Yes indeed: Order 4 or more pieces of the same design and we'll give you 10% off.
What's the return/exchange policy for bespoke orders?
Go ahead and place the order! The $50 deposit to get on a call with Christina to discuss options is refundable. But because our bespoke products are 100% personalized, we cannot return or exchange your order once your design has been confirmed.
I've got big dreams for a product that you don't offer—what are my options?
Let's make your dream a reality! Take a look at our collaborate option, which allows for complete customization.
Why was my bespoke order cancelled?
CJW reserves the right to cancel any orders that contain an image or text that is offensive, political, or subject to copyright protection. Orders that are cancelled will be refunded within 5 to 7 days.